What is Lost Foam Casting:
Lost foam casting is another investment casting method that differs from lost wax casting. The Lost Foam casting process was first started in year 1958 when H.F. Shroyer was granted a patent for a cavity-less casting method, using a polystyrene foam pattern embedded in traditional green sand. The polystyrene foam pattern left in the sand is decomposed by the poured molten metal. The metal replaces the foam pattern, exactly duplicating all of the features of the original pattern. Like water glass investment casting method, a pattern is required for pouring in casting, because it is evaporated ("lost") in the process.

Advantages of Lost Foam Casting:
The lost foam casting process enables foundries to produce complex castings – casting that would normally require cores. Furthermore, this metal casting process is capable of delivering dimensionally accurate castings with an excellent as-cast surface finish.No draft is required in this process, meaning that the mold has no split lines, leading to the absence of the forming of flash and the reduction or elimination of further finishing processes.This reduction in post-casting processes reduces the amount of material wasted during the process as well as a reduction in production cost per unit.Because lost foam casting is such a 'simplistic' process, it is a much more affordable process (within the right production circumstances). When compared to lost wax investment casting, this process has fewer manufacturing steps, risers are usually not required, foam is more inexpensive than wax, and, within the right boundaries, it can be a more economically viable casting process.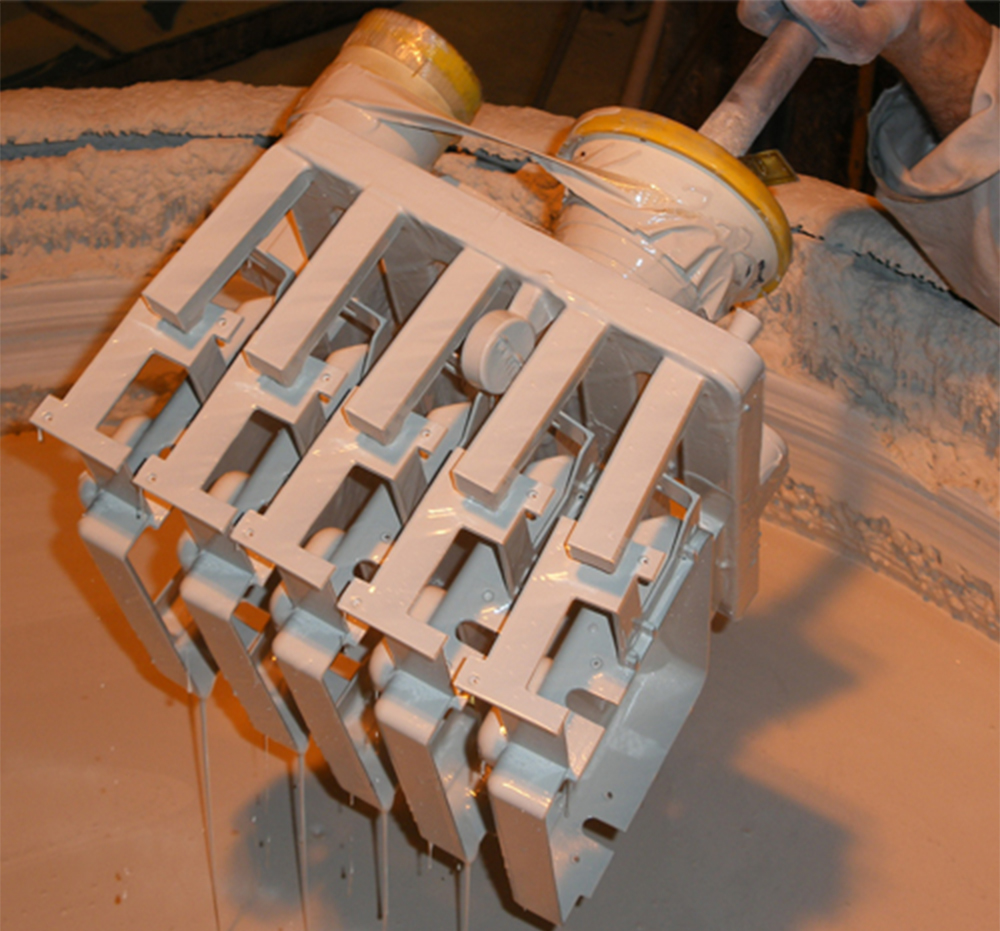 Densen's Lost Foam Casting Capabilities:
 
Metal Alloys
Theoretically, all the all ferrous and non-ferrous materials are suitable for lost foam casting process. In our foundry, we could use this casting method for most steel castings and iron castings(ductile iron,gray iron, high chrome iron).
Size Range
As the professional investment casting foundry in China, our lost foam casting method is able to make products range from 0.5kgs to 50kgs.Such lost foam casting are mainly used in the field of agricultural machinery parts, railway castings, oilfield components, ect. For larger components, sand casting could be replaced.
Tolerances
Typically, a linear tolerance of +/-.005 inches/inch is standard for the Lost Foam process. This tolerance will vary depending on part size, complexity and geometry. Subsequent straightening or coining procedures will often enable even tighter tolerances to be held on critical dimensions. A targeted effort between the foam pattern producer, the casting producer and the casting user will often result in a Lost Foam casting that substantially reduces or completely eliminates previous machining requirements.
Surface Finish
Because a permeable refractory coating is applied around the smooth foam pattern, the resultant finish is excellent. The lost foam casting process from Densen Group foundry can reach a smooth surface finish close to Ra6.3.
Cost of lost foam castings are generally more expensive than forged parts, or parts made by other casting processes. Generally, 500-1000 pieces per order is the minimum production run to be economical. The value inherent in the Lost Foam process versus other processes is seen in tighter tolerances, weight reduction and as-cast features which all results in less machining and cleanup time. Many castings that require milling, turning, drilling and grinding can be made in the Lost Foam process with only .020" – .030" of machine stock. It is imperative that the features to be cast are discussed by all parties to determine the net finished product cost.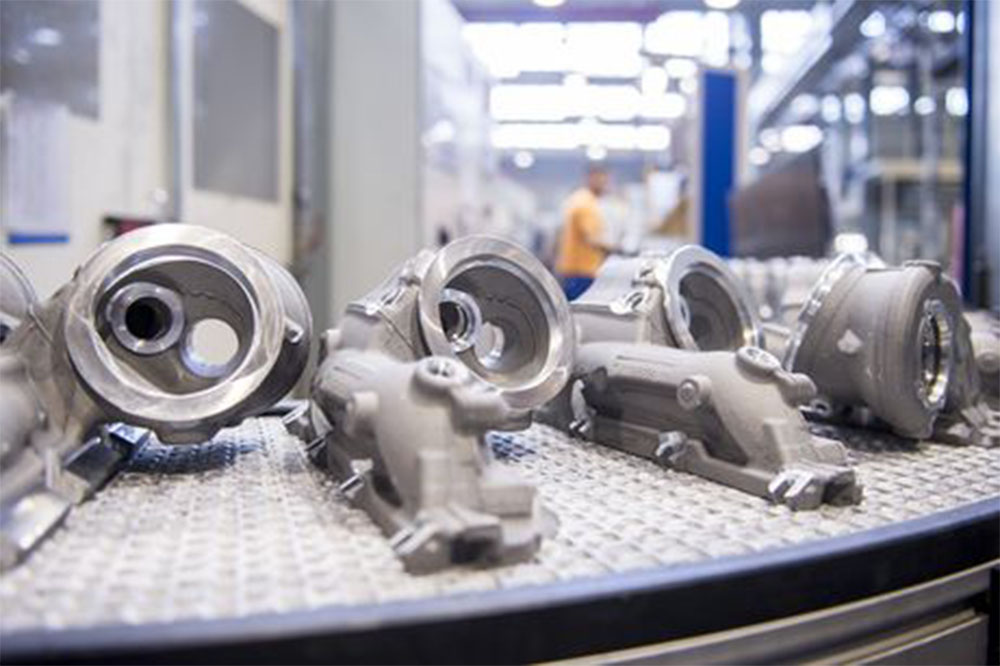 Lost Foam Casting vs Lost Wax Casting:
| | | |
| --- | --- | --- |
| Property | Lost Foam Casting | Lost Wax Process |
| Composition of Pattern | Expanded Polystyrene (EPS) | Microcrystalline Wax |
| Density of Material used for pattern | Density of Expanded Polystyrene Patterns – 42 kgs./m³ sufficient for strong, sturdy, dimensionally accurate and light patterns. | Density of Microcrystalline Wax Patterns – 795 kgs./m³, resulting in heavy delicate patterns. |
| Maximum Size of Cast Part | No limitation of size for cast part as EPS Pattern can be molded in sections and finally assembled to form a single pattern. | Approx. 200-300mm |
| Maximum Weight of Cast Part | No limitation of weight of cast part. | Well Below 125 kgs. |
| Rejection of Shell during process | The ceramic shell does not crack during the burn-off process as EPS does not expand but evaporates/melts. | The ceramic shell has a tendency to crack during the autoclave process due to the expansion of Wax |
| Pre-Heating of Ceramic Shell | No required, pouring is possible at room temperature of ceramic shell. | Required |
| Methoding | Flexible, risers are simply glued on the pattern to suit the methoding. Furthermore the feeding ability of riser is improved with the use of exothermic sleeves. | Difficult and has limitations in addition to the problem of riser backfilling. |
| Ceramic Shell Thickness | Approx. 5-10mm depending on the size of component. | Approx. 10-15mm |
| Pattern/Casting Prototyping | Easily possible as EPS foam can be machined and assembled to form patterns | Difficult |
| Effect of atmospheric heat on patterns | No effect on EPS pattern once cooled in the molding tool. | Possibility of Wax pattern to warp or bend. |
The above information provided is of a general nature of lost foam casting and is intended to provide initial guidelines for process consideration. We still need to evaluate this process with detailed products. Lost foam casting for Iron castings is a new production method to reduce consumption and more friendly to environment. If you have more specific questions for a project that you are considering, please contact us. We will be happy to discuss your project with you and suggest an ideal casting method from a professional perspective.